Little Giants Light The Way
by Angus MacCaull
The AA Munro Little Giants program ran for the second year this past December.
Here are four kids making a difference in Cape Breton. Each was nominated by a parent or guardian who told us a little about how these kids have helped others.
Carlie Harris
At a very young age, Carlie raised funds for a homeless man who was hospitalized due to violence. She recently shopped and collected special gifts before Valentine's Day and delivered the gifts with her mom and friends at the Veterans Hospital in Sydney Mines. Carlie demonstrates kindness and compassion.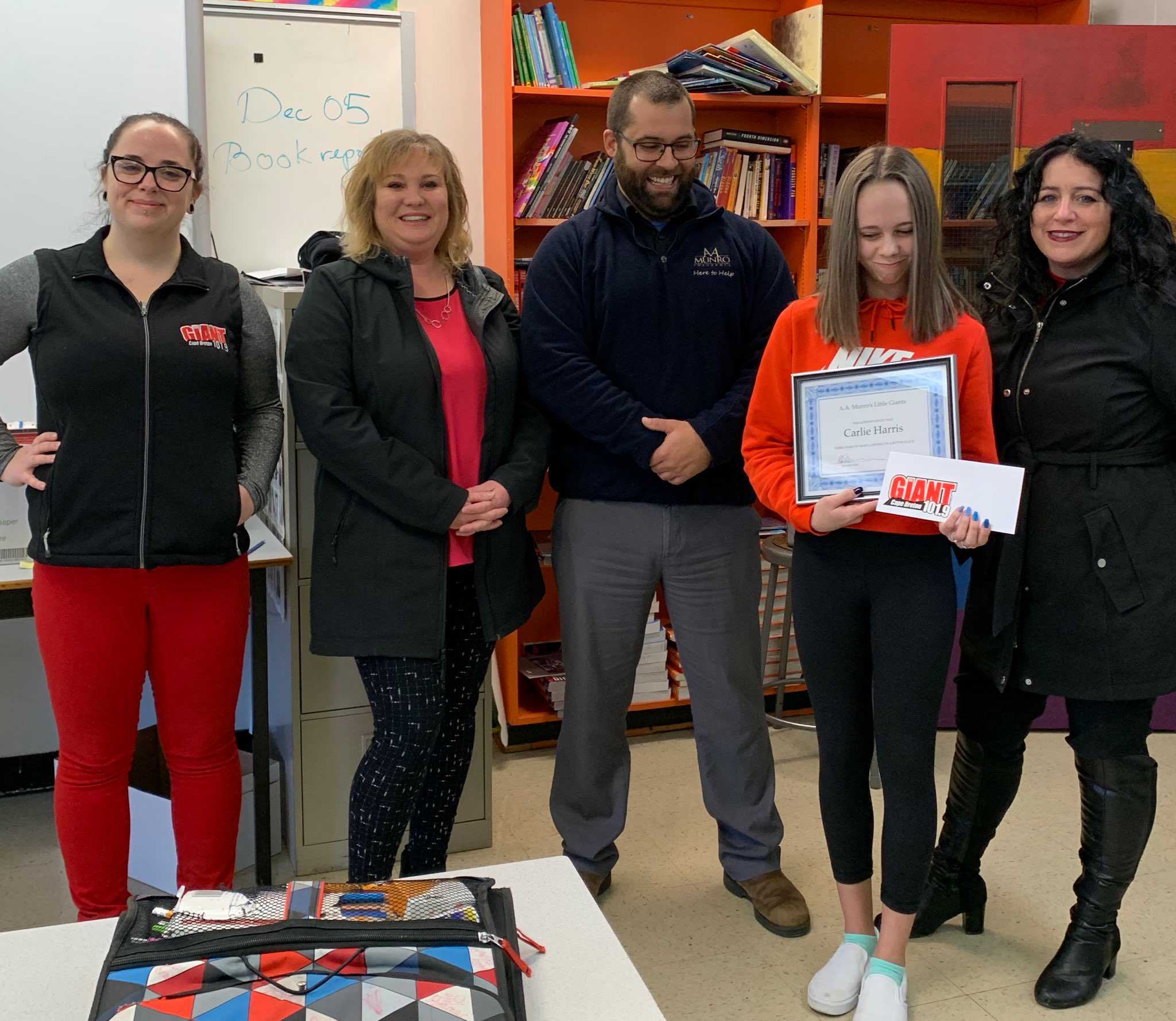 Ethan Fraser 
One of Ethan's friends was diagnosed with muscular dystrophy and is getting a wish from the Children's Wish Foundation to go to Disney World with his mom. Ethan saw his school collection and wanted to do something on his own to help. He held a bottle drive and raised over $250 dollars that he gave in support of his friend's wish. Ethan is very shy and has difficulty making friends so he values friendship.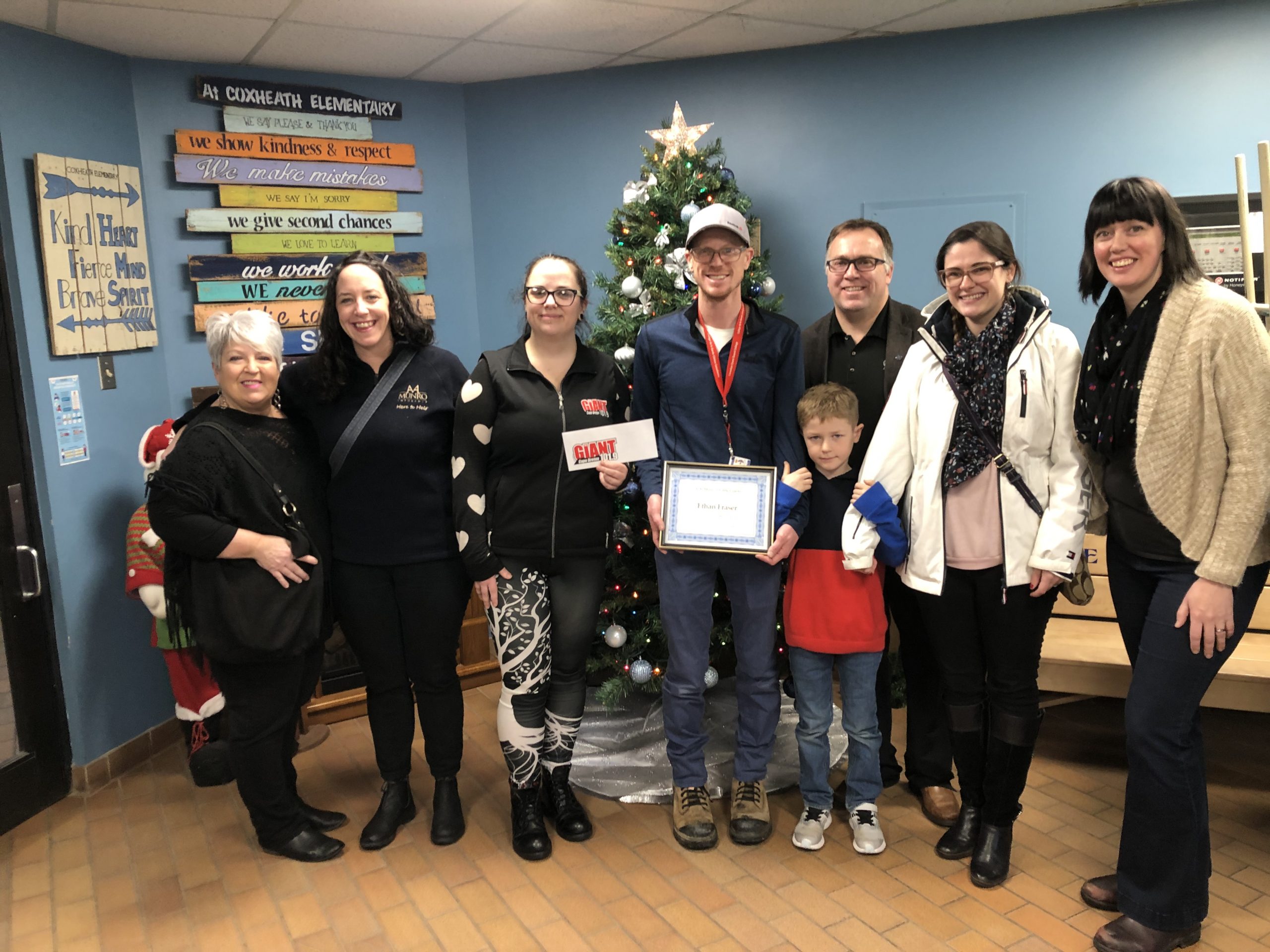 Maggie Macneil 
Maggie has had a rough go with medical issues. But all the same, last year she came up with an idea to help a family in need for Christmas. She arranged with a local hairdresser to set up a table in front of the shop. She and a couple of her friends played their saxophones to raise money. It was so cold they used the hairdryers to keep warm and defrost their instruments! They bought groceries, toys, and pajamas for the children along with a Visa card for mom. They did all the shopping themselves and had the huge packages delivered to the family anonymously. Maggie has decided that she is going to continue doing this each year as a tradition.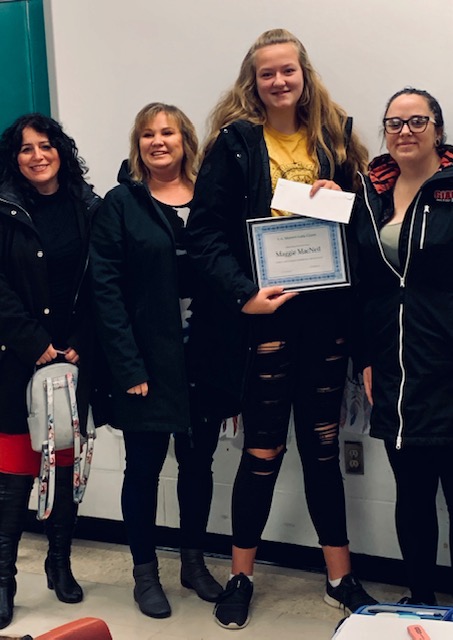 Neico Ryan
Neico has a huge heart for wanting to help those in need with cancer in Cape Breton. After being by her Nanny's side through her Nanny's battle, Neico decided she wanted to help others so they could have their care at home too. She has raised close to $4000 all by herself.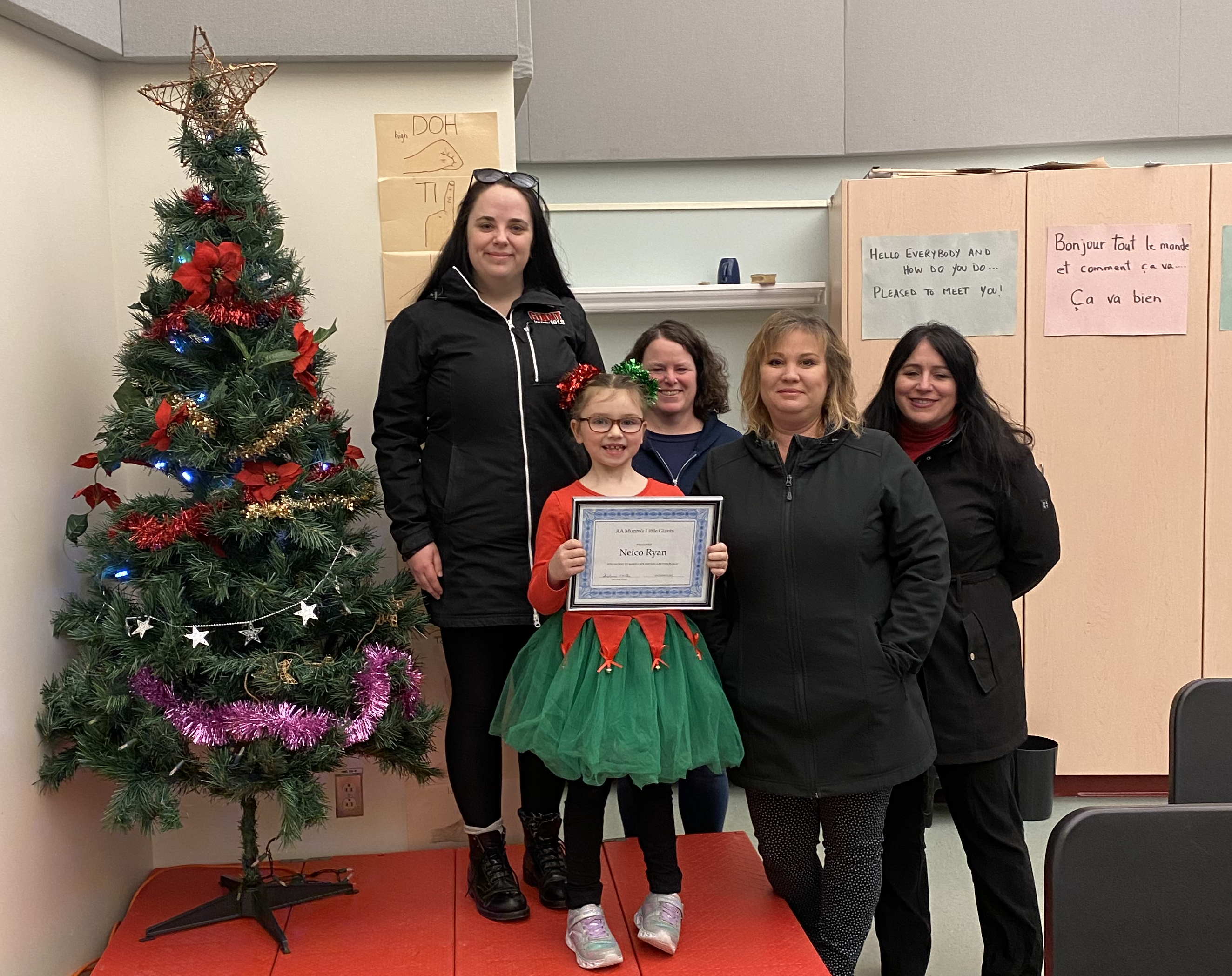 The Little Giants brought a lot of joy to Cape Breton this past Holiday Season. We were extra excited that our partners at Wawanesa heard the buzz and joined us in sponsoring the program along with the great folks at 101.9 The Giant.