Smoke Detector Program
by Angus MacCaull
Second grade students at 35 schools across Nova Scotia received free smoke detectors this October during Fire Prevention Week.
"It had a lot of great feedback," said Tilda Raney, a well-known commercial broker in our New Glasgow office. "A lot of the rural areas may not be as well looked after or maintained as what you may get in a city."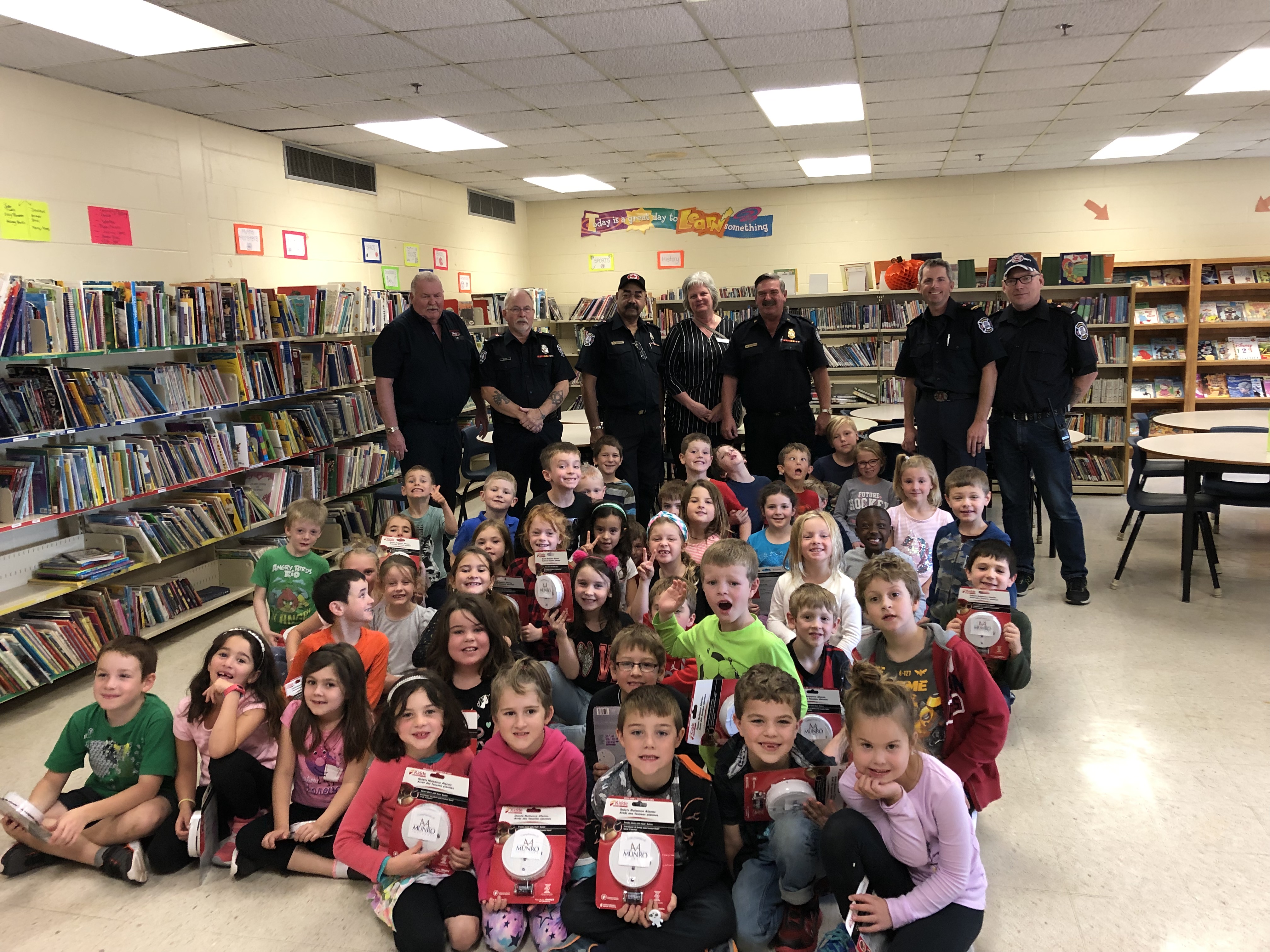 Raney started the program in 2012 with two schools, A.G. Baillie and New Glasgow Elementary. Fire Chief Dougie Dort and Legion Chapter President John Desmond approached her with details of a similar program that Dort's grandchildren were part of in Ontario. They were looking for a sponsor in Nova Scotia.
The need hit home: a couple of years before, some kids the same age as Raney's daughter had died in a local house fire.
"When we first started the program we were focused on having the smoke detectors in kids' bedrooms," said Raney. "But now they can either put it in their bedroom or put it in the home because some of them don't even have a smoke detector in the building that they're living in."
The smoke detectors have a ten year lifespan, which is why the program is offered to second graders. When they graduate high school, it'll be time to get new ones.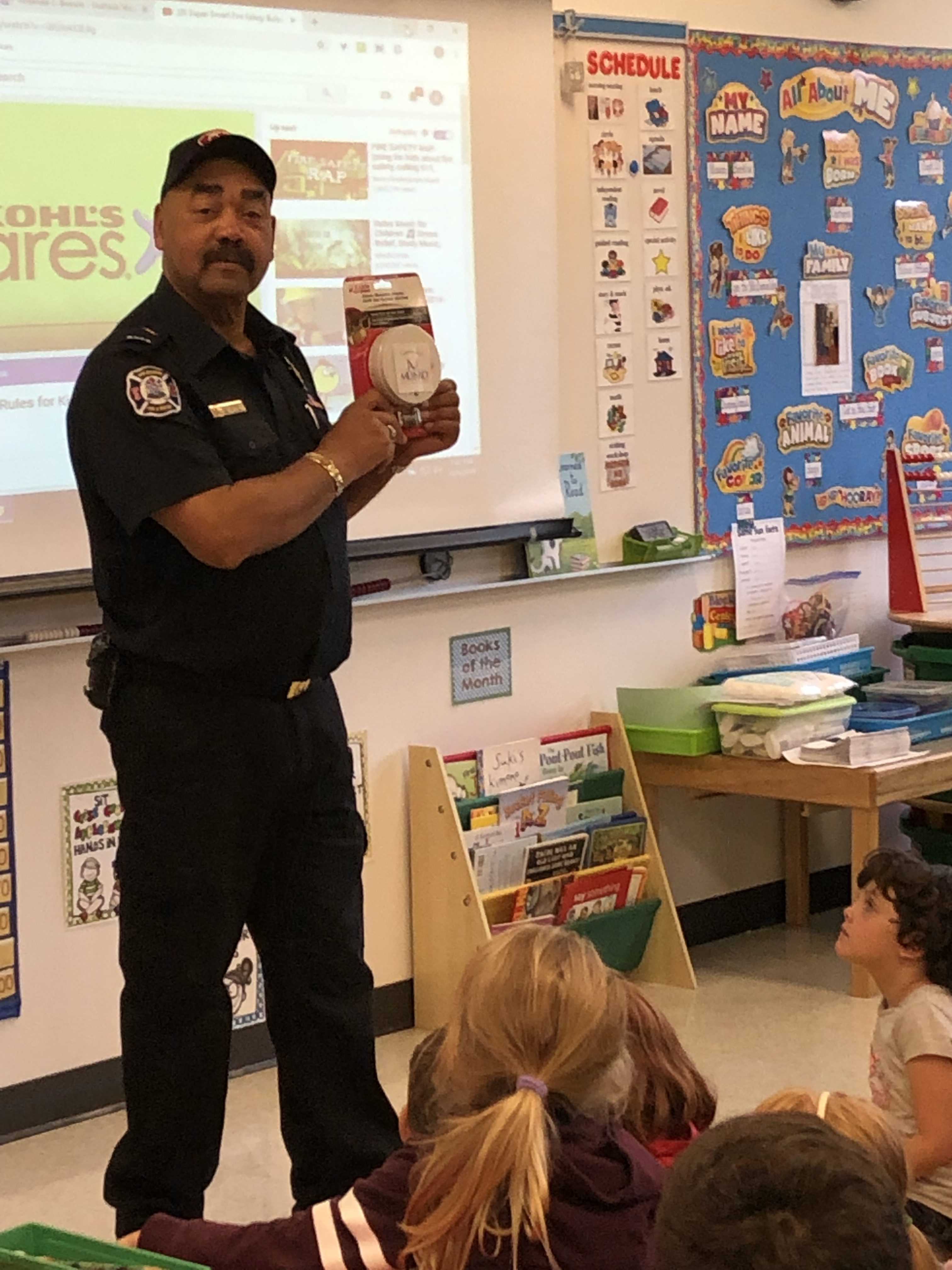 Holly Slauenwhite in our Bridgewater office participated for the first time this year. "I really enjoyed it," she said. "I thought it was really fun."
Slauenwhite visited Bridgewater Elementary and North Queens Community School. She took her four-year-old son Landon, who of course wanted a photo with one of the trucks.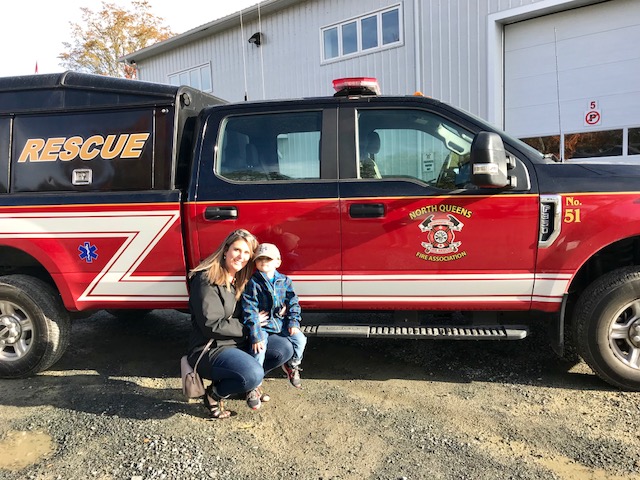 Firefighters go along on school visits with us to talk about fire prevention. The kids get to learn directly from the men and women out there responding when a fire starts.
"They were asking questions," said Slauenwhite. "They thought the smoke detectors were great. It was just fascinating to stand there and listen to them. They're too smart for grade two!