Little Hot Shots
by Rebecca Davis
Last month, we ran our annual campaign for its 4th consecutive year, rebranded as "Little Hot Shots."
In partnership with Wawanesa and Hot 101.9, parents and guardians nominate kids and teens doing awesome work to better their communities. Four winners are recognized with a $250 cheque and a matching charity donation in their name.
Here are this year's winners!
Olivea Slaney
Now seventeen, Olivea's been helping those in need since she was 6 years old. She's held several clothing drives for the local women's shelter, and donates backpacks to Ferrisview Elementary School every September. And since the pandemic started, she's taken on a new project: sewing 25 masks a day and leaving them outdoors for people who need them.
Along with her certificate, Olivea chose Five Eleven Youth & Family Center for her matching charity donation.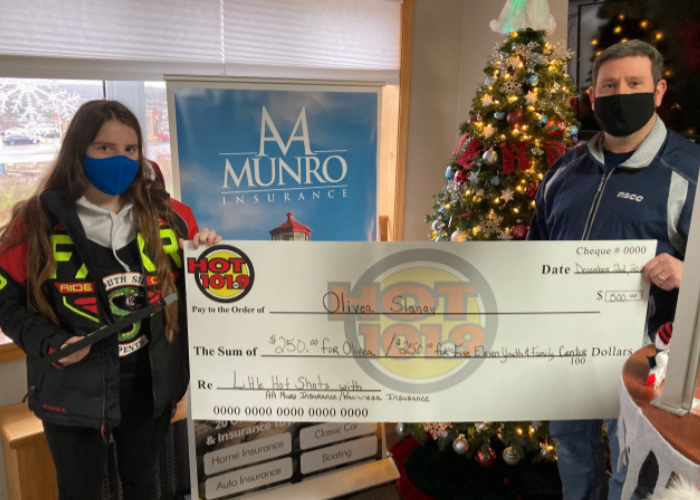 Skylar Wall
Nine-year-old Skylar has helped raise over $50,000 for local charities like Christmas Daddies, Make-A-Wish, Transition House, Dr TL Sullivan Caring Closet and Backpacks for Kids.
As an animal lover, Skylar's charity of choice as one of this year's Hot Shots was the Cape Breton chapter of the SPCA.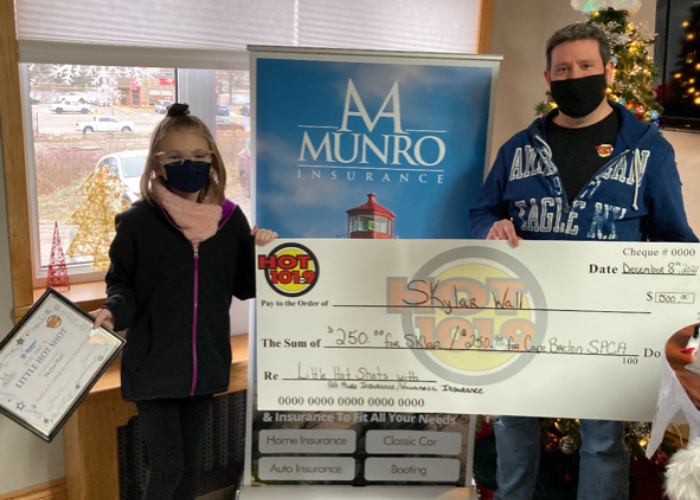 Madeleine Rose
For the past 3 years, Madeleine has raised and personally donated over $2,500 to the local food bank. She also regularly attends fundraisers to stay actively involved in her community and help whoever she can.
Madeleine's excited to support Every Women's Centre in Sydney with her charity donation this year.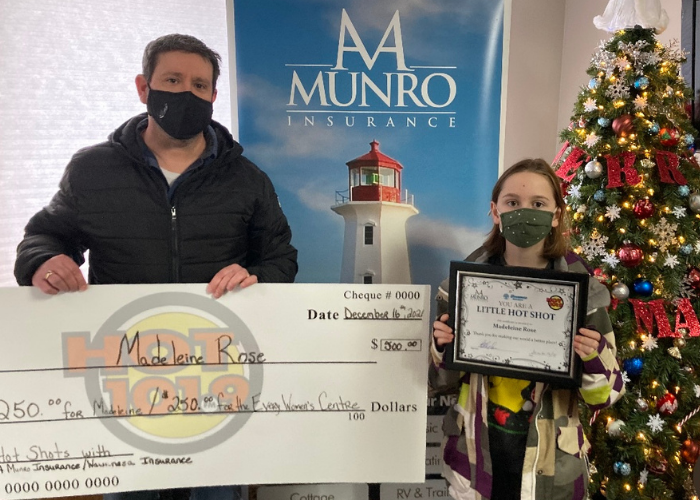 Skyla Bennett
Our last Little Hot Shot award of the year went to Skyla Bennett, who continuously helps raise money for Make-A-Wish and the IWK. Just this year, she helped deliver a wish to a terminally-ill child, and helps out with local charity events whenever possible.
Skyla chose to help frontline healthcare workers at the IWK with her $250 donation.