NHL Legends
by Angus MacCaull
There's a cool event coming up in Liverpool. A bunch of NHL legends are flying in to play against a group of locals. As the lead sponsor of the event, A.A. Munro has the whole thing organized for when the players arrive.
Spots on the local team are offered for sale, which means that a lot of people in Liverpool are getting the chance to play alongside NHLers. And in addition to tickets for the game, there are also advertising spots available in the program. All the money raised goes to a local cause. This year it's the Queens County Skatepark Association.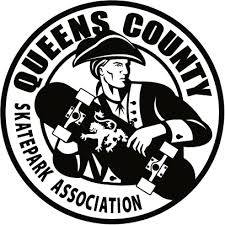 The event is a great example of how someone in a small community can have a big impact with a bit of sponsorship money and lots of passion. Joel invests a lot of his time and energy into the NHL Legends Charity Hockey Classic because he loves hockey and he cares about his community. Last year, $10,000 was raised for the Liverpool Volunteer Fire Department and there were 1200 in attendance at the arena (in a town of 2700!). Check back here for more on this year's game later in September or pop over to Facebook to look up the event.