Our Digital Journey
by Angus MacCaull
The CIP Society hosted their second annual Symposium Atlantic in May. We joined a panel about in-demand skills for insurance professionals in the age of technological disruption.
They wanted to know: What did the journey to launching an online services team look like at AA Munro Insurance? Do we think that the human element is still imperative in the delivery of quality insurance services? What can insurance organizations be doing to ensure they don't get left behind? How has technology influenced the talent needs of our organization?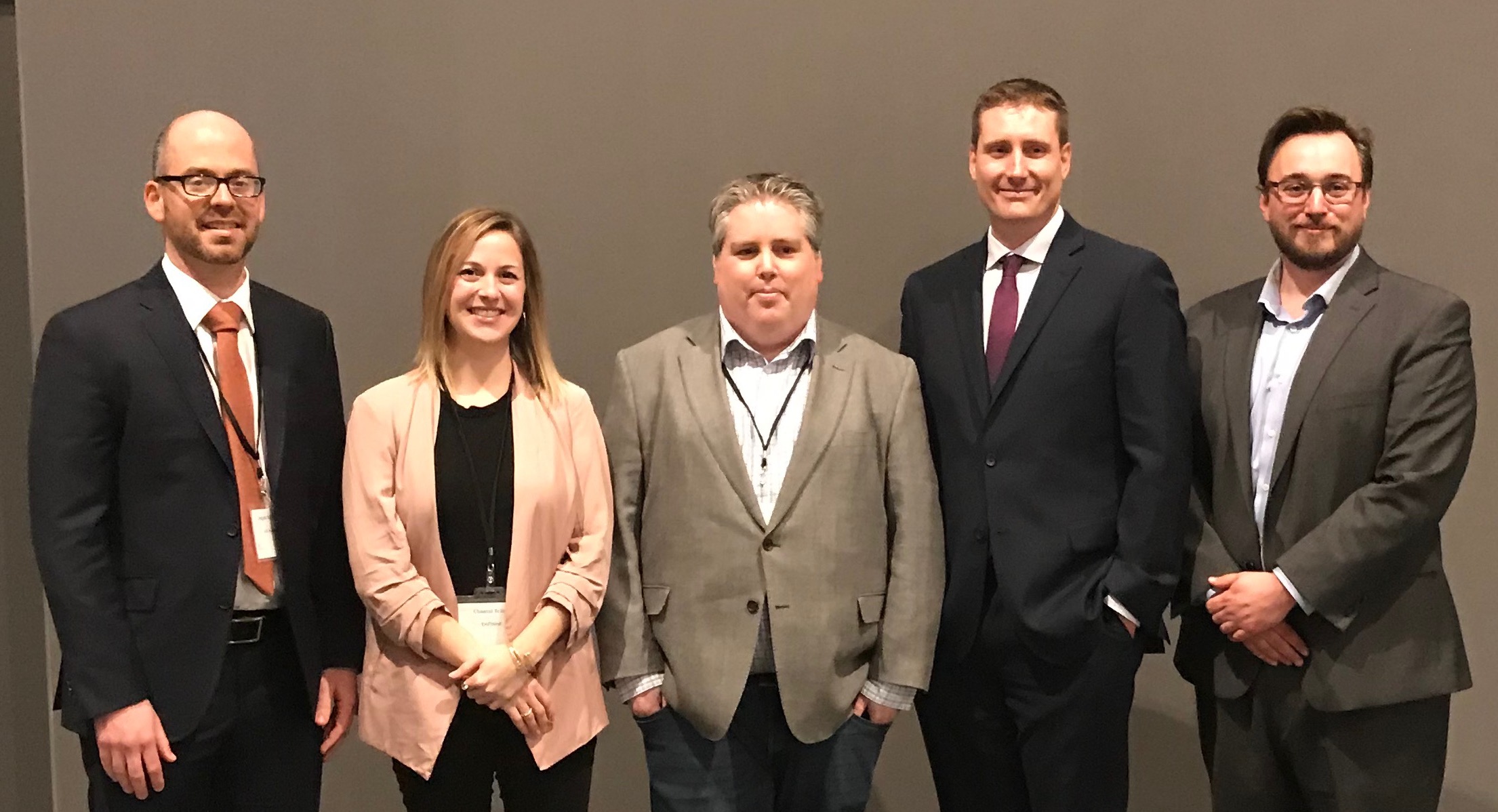 All great questions!
We launched a new website and an annual Facebook contest in 2011. By the fall of 2015, we seemed to be rocking. 2,200 people came to our website each month and 13,000 followed us on Facebook. But online advertising and technology expenses continued to grow in significant and unpredictable ways. And after four years we didn't have many sales we could track back confidently to this investment.
Some of our offices used a marketing code when people said they heard about us the internet. But not all did. And no-one knew how to work the sales and service requests that came to us directly online. Web traffic and social media attention seemed to be a good thing, but we clearly lacked or were not putting to use the skills and talent necessary to deliver insurance in this new way.
Around this time, one of our brokers wanted to work from home so she could be closer to her new baby. Her own mother came daily for childcare and she started responding to the online requests from her home office. With a dedicated online broker in place, we began a serious review of how our online activities functioned within our company and the regional market.
Technology has changed customers' expectations. They expect transparency, proximity and consistency. They want all of the things all of the time.
Bringing digital awareness to AA Munro caused remarkable internal conflict. It meant looking at our business decisions differently. At times we argued a lot. Some of us felt hurt, frustrated and judged.
Beginning in the fall of 2015, we cut online advertising and technology expenses in half. Then we waited out existing contracts for a year to bring them to less than ten percent of the peak. During this time we worked closely with our dedicated online broker to establish a sales and service baseline.
We had to fight to keep the focus on our workflow. Again and again we faced the temptation to think we'd grow by advertising differently or using newer technology. But based on the data we had, we knew there were already Maritimers reaching out to us who needed insurance and were just looking for a qualified person to answer their request.
From our perspective, the skills and talent necessary for today's market are really about managing new kinds of conversations. People are definitely imperative for quality! If there's one thing that sums up the shift in our approach, it's that we eventually stopped prioritizing advertising and technology—and started prioritizing communication.
And not just communication with customers, but communication across all of AA Munro. As online sales grew, our dedicated online broker burned out and asked to go back to a traditional office setting. We honoured her request and transferred her knowledge to brokers who were excited about the pace of online sales. But they wanted to remain embedded in a local office culture where they could also see customers and coworkers face to face. We said yes and took on a hybrid model. Attracting and retaining top talent means you have to respect how people want to define their workday.
Then we began helping all of our brokers in all of our offices understand that the internet is a place to operationalize our brand—in ways that are analogous to but different from how we do in our communities offline.   
We learned that online reviews are like the testimonials we used to print in brochures. People trust them, whether they're booking a hotel or buying a policy, so we have to be comfortable asking.
We learned that pictures on social media are like the photos we used to send to newspapers. People love them, whether they're personal or for a good cause, so we have to be comfortable sharing.
Perhaps most importantly, we learned that there's a person on the other side of every online request. If someone walks into the office, we don't ask them to sit and wait a few days. People who come to our website also expect a timely response, whether they're a new customer shopping a policy or someone who's been with us for 20 years reaching out for their broker. Time management has become a top priority for all of us.
We also focused on communication with key partners. In order to ensure that we didn't get left behind, we worked closely with Andy DeCoste and the team at the Aviva Digital Media Consultancy. We got wonderful digital support from Jennifer Power and the team at Pembridge. Other insurance companies, brokers, and industry organizations helped along the way. The IBANS Technology Town Hall meeting a couple of years ago was awesome.
Our digital journey isn't over. Our online sales and presence continue to grow, but we're still struggling with burnout. We're excited about flexible and creative people who can think on their feet, solve problems, and change gears quickly—but also know how to prioritize their own self-care. And we're still learning how our mix of online reach and physical offices creates a powerful synergy.
In 2019 we're making digital investments again. We seem to have reached the limit of our hybrid approach and may be entering a new phase. Our focus this time is on finding talent and building internal capacity. We're looking to add new voices to our culture. We're partnering with the local tech community at Volta Labs in Halifax to meet more people, for example, who can code. And we're working to uncover unused talent within AA Munro.
At the heart of this journey is a big picture question about our business model, one that's shared by many in the broker channel: What will it really mean to be community-based in the twenty-first century?