Strait Area Spring AGM Gala
by Rebecca Davis
Last week, Harley accepted the Jack Hartery Lifetime Achievement in Business Award on behalf of AA Munro at the Spring AGM Gala put on by the Strait Area Chamber of Commerce. 
Community leaders and their colleagues gathered for a cocktail social followed by dinner, awards presentation and live music. AA Munro filled 4 tables with coworkers from across the province, excited to get together after last year's ceremony was put on hold.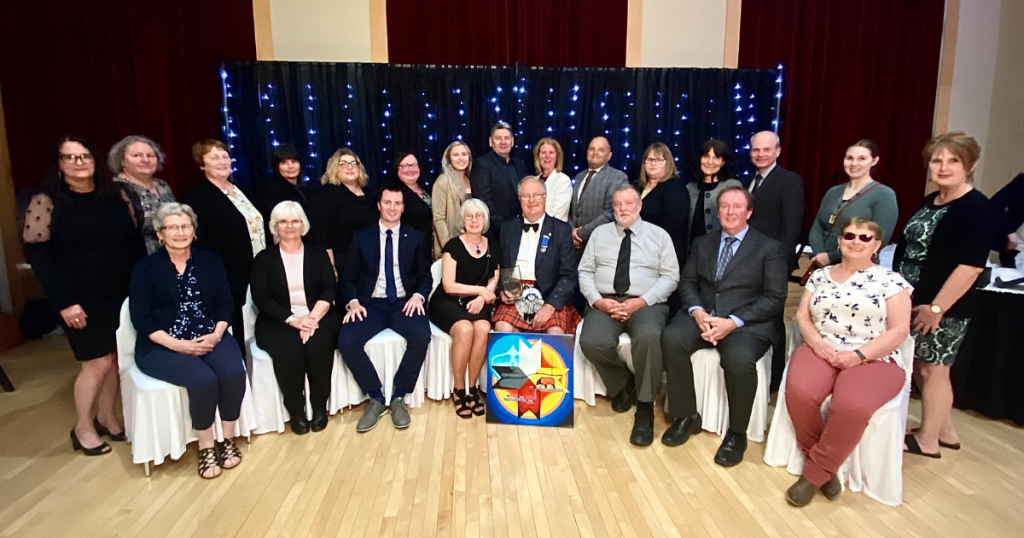 The gala introduces the Strait Area Board of Directors, and recognizes folks working and living in Cape Breton doing great things in business for their communities. Harley was acknowledged for his work with AA Munro over the years, exemplifying the spirit of the late Jack Hartery.
He believes solid community service and relationships are most important when it comes to how we do business. "If the only driving force in your business is profit, you're giving up a part of your soul in the process," Harley said in his speech. "Treating our clients like family has gotten us to way we are today."
Other awards included the NSCC Student Leadership Award, the President's Award, the Cultural Award of Merit, and the Heart of the Community Award. Each recipient received artwork donated by Friends United along with a named plaque.
Huge congratulations to all award winners, and thanks to the Chamber for such an awesome event. Check out Harley's award video here!