Turning A Social Post Into A Success
by Leah Sanford at The Family Knife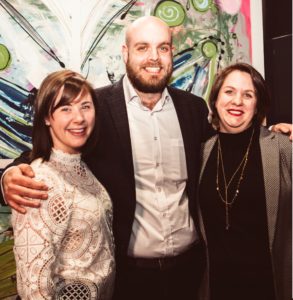 We all know that a picture is worth a thousand words, but how can you use visuals to create thousands of fans?
Your friends from The Family Knife are here to help!
AA Munro's magic lies in its people—you—and the care you put into your clients and the business. A Facebook post or Instagram picture may pass by quickly, but every interaction with your customers makes a difference.
Here are some things to bring your posts to the next level. We call this The ABCs of social media.
Authenticity: Post about what you know and what you love. If you are a motorcycle fan(atic), share your insurance expertise with the online hog community—your word choices and examples will mean much more than someone who's never been on a bike! If you love teaching, get into the weeds about insurance policies and what each part means. It's all about being real and passionate about what you post online. You're already doing this on your own channels—posting the beautiful sunset images that dazzled you in the moment, or the family-fun BBQ where your chef skills were on display!
Brand Voice: Representing AA Munro's voice is important. How do you nail it? With a little practice! A good exercise when writing something is to ask yourself: "Would I use this language if I were speaking to a customer directly?" If the answer is no, take another stab at it. Common pitfalls include using industry jargon (worst offence: acronyms!), using off-brand humour, and misrepresenting the point with click-bait language. Remember, everything you do, show, and share should pass your brand voice test—on social, in a newsletter, in the office or at a community event.
Consistency: Consistency is big secret to social media marketing. Not only do social media algorithms take notice of inconsistent posting, but it takes the average person a number of times to hear your message before they take action. If you want to build your profile, you have to be active and responsive. Help future you succeed by building some foundation pieces such as a content calendar and daily reminders.