Broker Leadership at AA Munro
by Rebecca Davis
We've seen a lot of professional growth and development at AA Munro over the past couple years. Even with unforeseen global pandemic, our brokers continued to work for and complete professional designations and certifications. And that's definitely something to celebrate!
Last month, Zach Armstrong received the Broker Leadership award for professional excellence at IBANS' annual broker event. The Aspire Awards are a tangible way to recognize the hard work of those that help make the insurance industry so dynamic; and although he doesn't tend to boast, Zach's a great example. "The honour was really just being nominated by my peers!"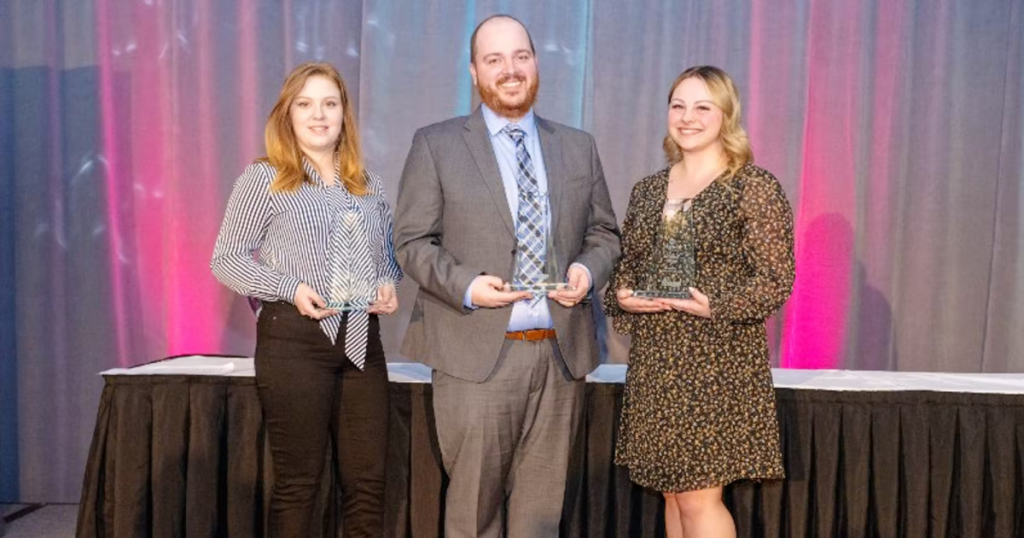 Since 2021, seventeen AA Munro employees have added letters to their name. Huge congratulations to Elisha Deamel, Jeff David, Neal Dorey, Melanie Hazelwood, Theresa Atwell, Tammie McLearn, Natalie Nyoka and Karen Ryan on their Chartered Insurance Professional (CIP) designations.
LindsayMacInnis, Tammy Rouse, Marla Tate and Tham Le received their Canadian Accredited Insurance Broker (CAIB), and Loretta Boyd, Brenda Clements, Tamara De Graaf and Tracey LaTulippe completed their Customer Service for Insurance Professional (CSIP) programs. Our VP of Sales Greg Hull obtained a law certificate too.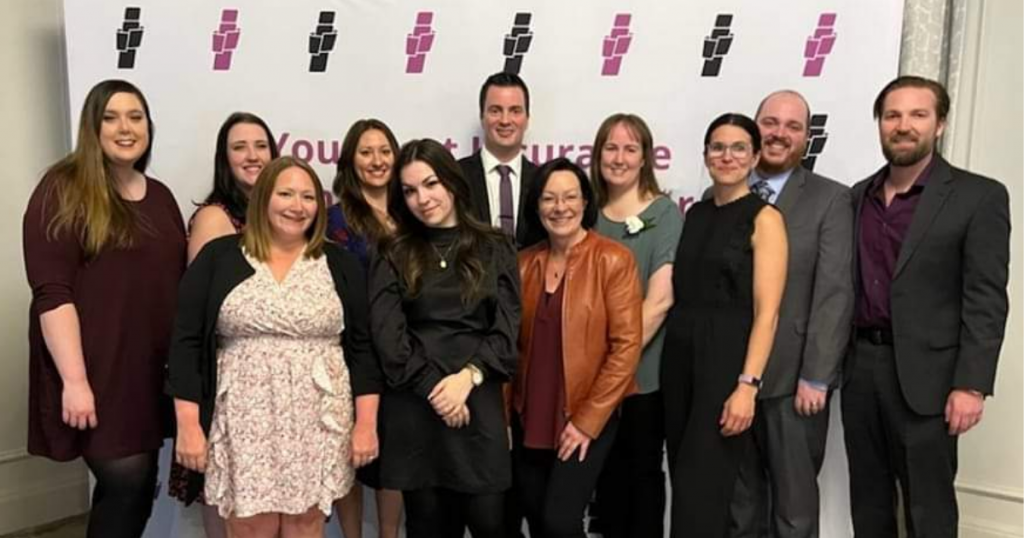 Elisha, who received an advanced CIP, was also nominated for an Aspire award. "I think the fact we had 2 brokers up for it speaks to our culture at AA Munro," Zach said. "We've been lucky to have great mentors over the years that have encouraged me, lead by example, and given honest feedback when I needed it."
Like most other industries, COVID-19 forced us to adapt. But even when faced with tough changes, our brokers were able to balance our clients' insurance needs with their own professional development.
As an experienced broker and now leading our Sales Development team, Zach's really proud of all our graduates. "Going home and studying after full workday is not easy. It takes a lot of self discipline," he said. "And Tham Le actually had the highest CAIB mark in Canada—which is just incredible!"