Developing Digital Doc Delivery
by Rebecca Davis
This fall, we're pleased to bring digital insurance document delivery to our clients at AA Munro. We're excited to be able to share policies, payment reminders and other insurance communications through email.
There are a few goals we're hoping to achieve with the project. First, we want to help policyholders with payment issues. Getting invoices and payment reminders out automatically clears up confusion about monthly or mid-term billing for our clients, and results in fewer late payments.
Next, ease of experience for both the client and the broker. Our clients will have access to what they need without broker intervention. Theresa Atwell, a personal lines and financial services broker in Greenwich, thinks it'll make a big difference.
"We all know how frustratingly abundant insurance paperwork can be when you're searching for something specific," she said. "With policy information at clients' fingertips, answering these questions will be easier than ever."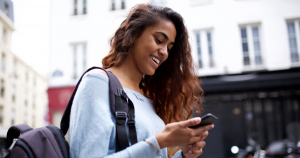 Lastly, quick and secure document delivery. "We no longer have to depend on the capabilities of Canada Post to receive policy documents on time," said Val Guilbault, our online team manager. She maintains the importance of being on time—we want our clients to know they're covered, and be able to prove it.
Pam Swaine in New Glasgow sees this helping brokers directly by relieving some of the work on their plates. "Even more, I'm excited to see where it will lead us," she said.
Finding better ways to get the information you you need is important for any business today, and the team's excited to stand out in a long-established industry. We're looking forward to the changes digital doc delivery will bring for both sides of the insurance experience, combining the efficiency of an online insurance company with the personalized service we thrive on.