Make-A-Wish® Rope For Hope
by Rebecca Davis
Wavey and I met with a shaky hug on the sunny morning of October 3rd outside the Westin Halifax. The reality of what we were about to do set in as we scaled our eyes to look at the top.
Make-A-Wish®'s Rope for Hope campaign calls on supporters to raise funds for terminally sick kids and their wishes. People gather pledges that they will rappel down a skyscraper for the cause. Getting our resident firecracker Wavey Flight on board was a given and Team High Fliers was born.
We headed to the Chicken Coop to watch the others rappel before us. Our fan club—headed by Wavey's 90-year-old grandmother—trickled in. As we chatted with other rappellers and spectators, the feeling of camaraderie (and sweating profusely) was impossible to ignore.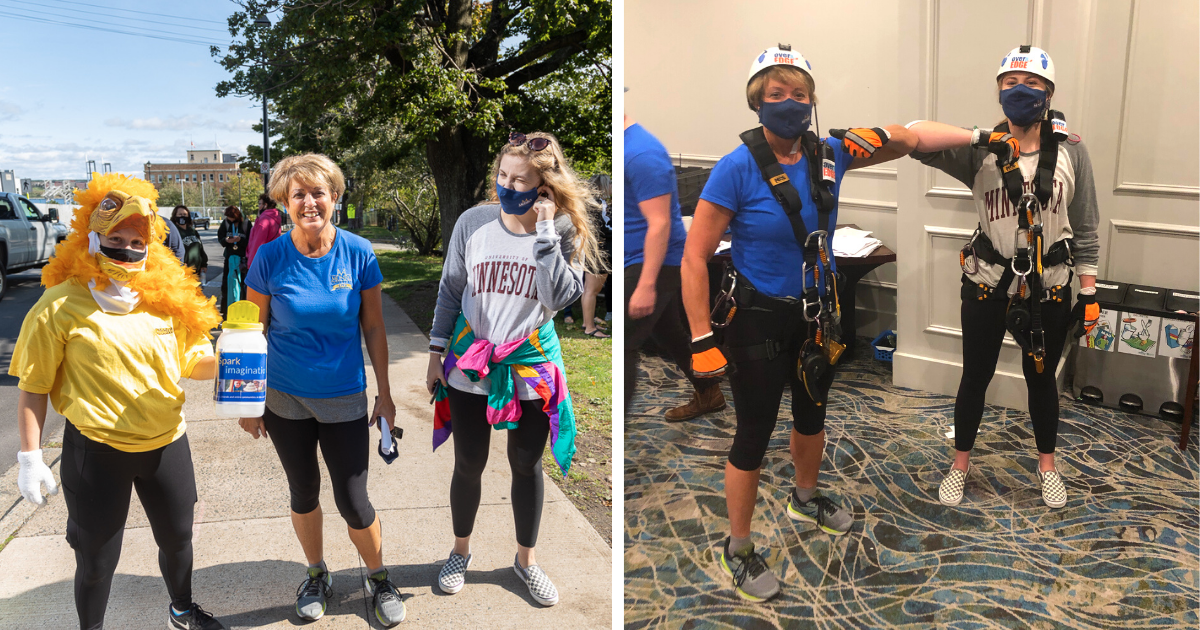 We got to know Becky, who was scheduled right after us, and also rappelling with her company. As we watched, our excitement grew and before we knew it we were stepping onto the roof for our training crash-course. That's when the nerves set in.
To ease my fear as we got closer to the edge, our ropes trainer reassured us that we'd feel like pros before we got to the bottom. If we were to faint going down, he'd still be able to lower us and make sure we still looked cool!
Counting down from ten, Wavey and I stepped backward, and we were off. When we met our fan club in the Chicken Coop, the adrenaline was high. Our hearts were racing and the smiles stayed on our faces all day.
AA Munro donated the first half of our $3,000 fundraising goal. We also asked family, friends, coworkers and industry partners to help us support the cause. They definitely showed up! In the end, we were able to donate over $4,000 to bring joy to terminally sick kids and their families.