Rebecca Schofield All World Super Play Park
by Angus MacCaull
Nestled behind two schools and a church in Riverview, New Brunswick, the All World Super Play Park is a cherished destination for children and families in the Greater Moncton Area.
This year, the park receives a major upgrade. Its aging wooden structures will be replaced with inclusive, accessible equipment. And the park itself will be officially dedicated to the late Rebecca Schofield, the young woman behind the global kindness movement #beccatoldmeto.
"The park has a great connection to her," said Rebecca's mother Anne. "I can still remember her as a little one playing there and yelling 'Look at me Mom, look here, look at me!' Even as teenagers the kids would go there and hang out and take pictures. It's a place of memories."
Anne is Honorary Co-chair of the fundraising campaign for the park's upgrade. She joined firefighters from the Riverview Professional Volunteer Firefighters Association when they donated their $3000 prize money from our annual AA Munro Fire Hall Photo Contest to the park.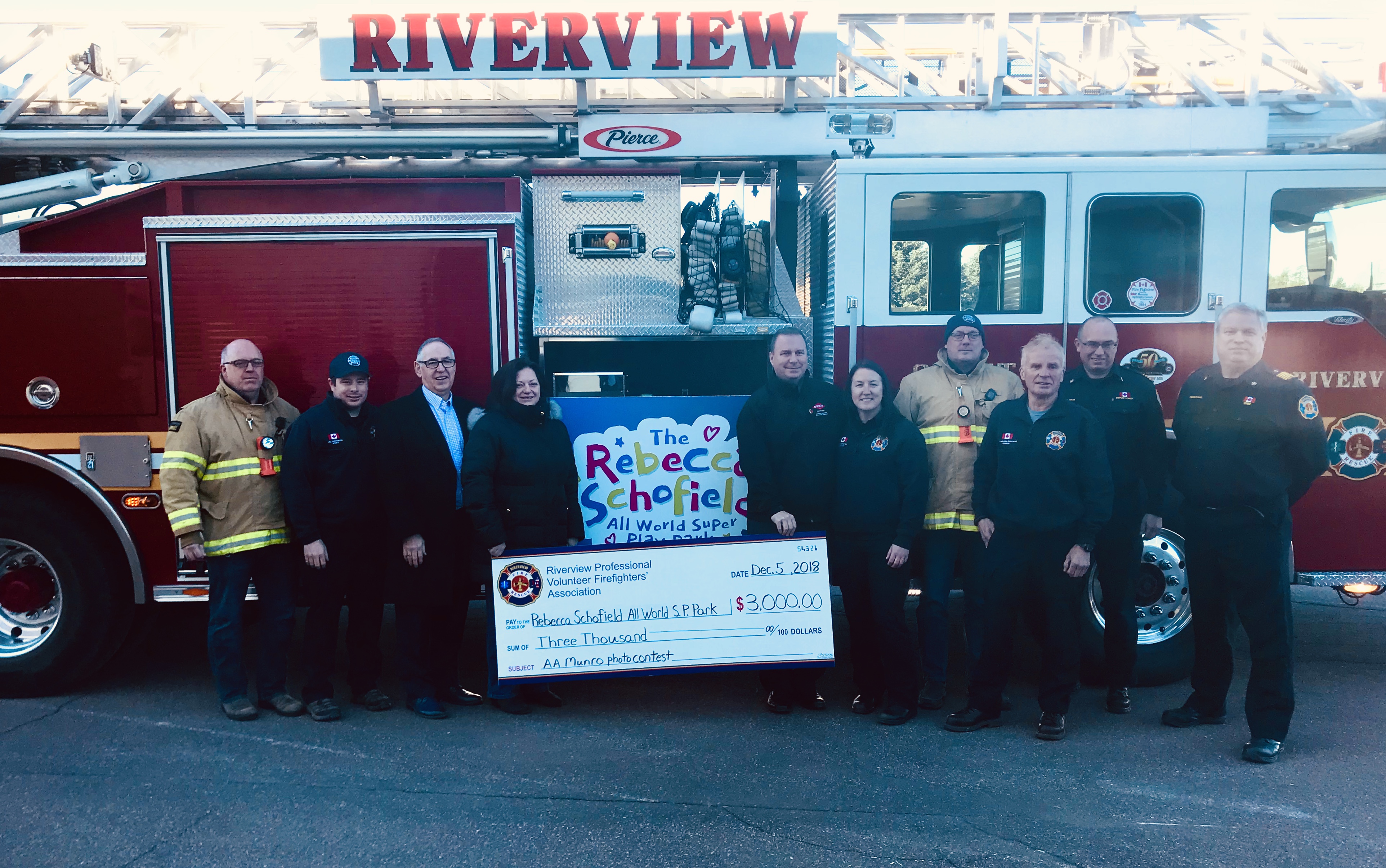 "I have so much respect for the fire department and what they do on a daily basis," Anne said. "They let us know that they had somebody at the ready if at any time we needed to help move Rebecca."
The firefighters also got involved to help Rebecca do one of the big things on her bucket list. They drove her to the waterfront to release two Chinese lanterns into the sky.
Toward the end of her journey with terminal brain cancer, Rebecca's mobility grew restricted. But she didn't lose any of her drive to spread her message of kindness. The hashtag #beccatoldmeto asking people to care for each other reached more than 94 countries.
Rebecca passed away on February 17th, 2018. To learn more about the community park dedicated to her memory, visit rebeccaschofieldpark.com.