Upping Your LinkedIn Game as an Insurance Broker
by Rebecca Davis
It's safe to say that in 2020, your online professionalism matters. Since its founding in 2002, LinkedIn has grown into a social media platform for job-seeking and networking used by millions. Within the insurance industry, brokers can find like-minded individuals in insurance-related groups across the country and even the world.
"LinkedIn is an opportunity to connect with a massive professional network," Jennifer Reyno at the Insurance Institute says. "You can take advantage of features that allow you to hear from the biggest and brightest names in the industry."
An insurance broker's relationship with their clients is paramount to the success of their book of business. LinkedIn is also a way for brokers to be able to do research on a client's background, especially in commercial lines. If you can get a better sense of their needs, you're able to make the experience that much better for both of you.
Keri Foley from IBANS thinks LinkedIn is even more beneficial to us in the midst of a global pandemic. "I would encourage brokers to use it as a networking tool when in-person events aren't being held," she says. "It's a great way to stay in touch with industry associates and make new contacts."
Here are some tips for putting your best foot forward on LinkedIn:
Profile: use a recent headshot and thoughtful headline to put a professional face to your name
Experience: be sure to list any credentials, skills and relevant experience you have, and continue to update it as you achieve new ones
Network: joining and contributing to online communities expands the reach of your profile, and creates a cycle of continuous learning
Here's a professional profile example—Gijo nails his headline by succinctly stating what he does and why he's good at it. See more examples of LinkedIn profiles and summaries on the LinkedIn Talent Blog.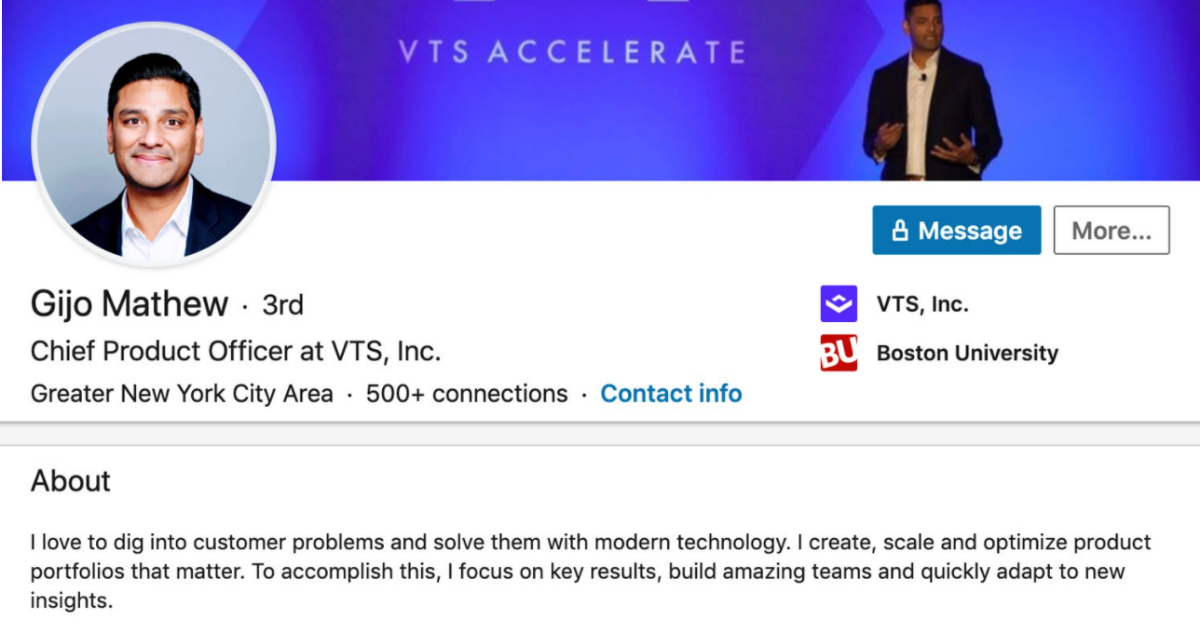 In the insurance industry, LinkedIn can go a long way in creating and maintaining your presence online. Initially, the platform was only seen as a means to finding a job. Once you're secure in your position, though, it's got a lot more to offer.
As a communications professional for an insurance brokerage, I found the opportunity for my current position with AA Munro on LinkedIn. Since then, I've connected with coworkers, industry partners and experts. Expanding your network involves putting coins into the piggybanks of your professional relationships, and LinkedIn is an awesome place to start.